Guest Teachers, Workshops and Special Classes
From time to time we invite friends to share the love of yoga and a view of life so we can all be strengthened, renewed and empowered. These sessions are available on a first-come, first-served basis and the subscribers to our newsletter hear the news first. You can also follow us on Facebook to stay current with our upcoming events.
---
Prenatal Yoga
Prenatal Yoga with Davina
For the yoga mamas-to-be. Whether you are new to yoga practice regularly, this series is intended for mothers in any stage of pregnancy: pre-conception to post-natal, and all stages in between. We'll use breath and meditation to connect mind, body and baby during this special time. The sequences will move at a gentle pace to encourage confidence while building strength and endurance in preparation for the birth. Long held restorative positions will allow ease and relaxation.We'll take time in each session to process questions as a group and individually to connect with others that are sharing the path of motherhood.
Mondays: October 2 – November 6
5:30-6:30 PM.
Register and pay online or in the studio (cash or check)
Single class $12 or 6-Class pass for $60 
Yoga Therapeutics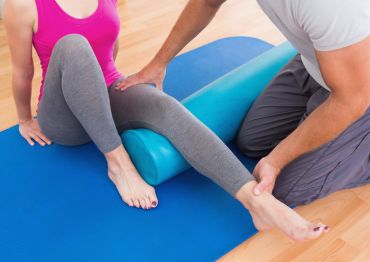 Mondays October 2-November 6
7:00- 8:15pm
Join Kristin in this six-week series designed to explore mobilization and stretching techniques to help improve flexibility and body balance, joint mobility and alignment through the use of therapeutic tools and specific yoga poses. Kristin Nirode is a licensed physical therapist and recently completed the her yoga teaching certification. She brings practical knowledge of injury prevention and recovery to the practice of yoga. This class is open to all levels of yoga experience and is offered to those who practice other physical activities as a way to enhance their body-mind awareness.
The focus each week will be specific to a body region. Due to a limited amount of props, you must pre-register for each class. Class size is limited every week! If you want to attend the whole series, please note the discount for full registration below.
Oct.2 Lower body focus: Hamstrings, quads, hip flexors and IT band.
Oct.9 Lower Body focus: Hips: internal and external rotators, groin, feet and lower legs
Oct.16: Spine focus: Lumbar and core
Oct. 23: Spine focus: Lumbar and thoracic
Oct. 30: Shoulders, chest, head and neck
Nov. 6: Putting it all together.
Price and registration
Single class $12  or Class pass 6 for $60 
Children's & Family Yoga
---
Upcoming Workshop and Training
Yellow Tree hosts extended learning opportunities for teachers and teachers in training and for anyone who is a student of their body-mind. Our workshops will focus on anatomy and physiology as it relates to yoga, and the science and psychology behind the body-mind connection teachings. Mark your calendars…